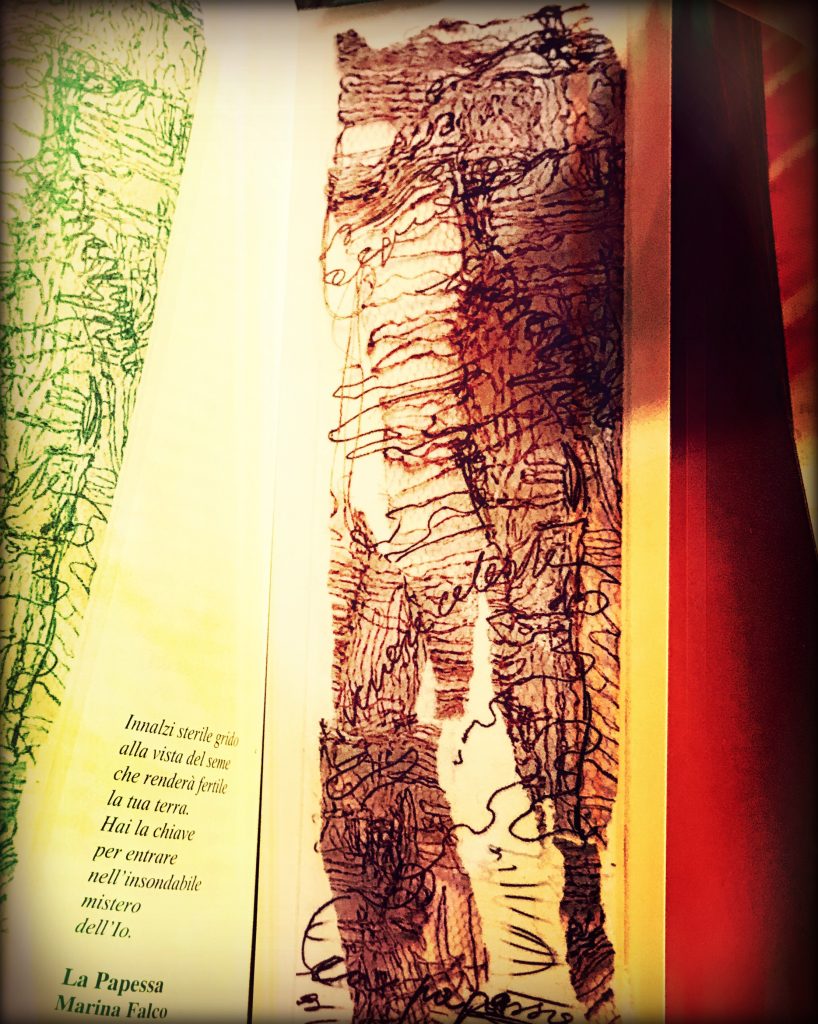 The High Priestess (La Papeesa) from Tarocchi eVoluti, an all majors, collaborative tarot deck, with 22 Italian artists creating one card each.
"You have the key
to enter
the unfathomable
mystery of
the Self"..
reads the explanation in the little white book that accompanies the deck.
So here we are.. all of us.. turning toward the inside.. the inside of our homes, our families, our selves.. too frightened to venture outside anymore. A mystery no one asked for, because who wants to dive into the unfathomable, when we have week ends at the mall?