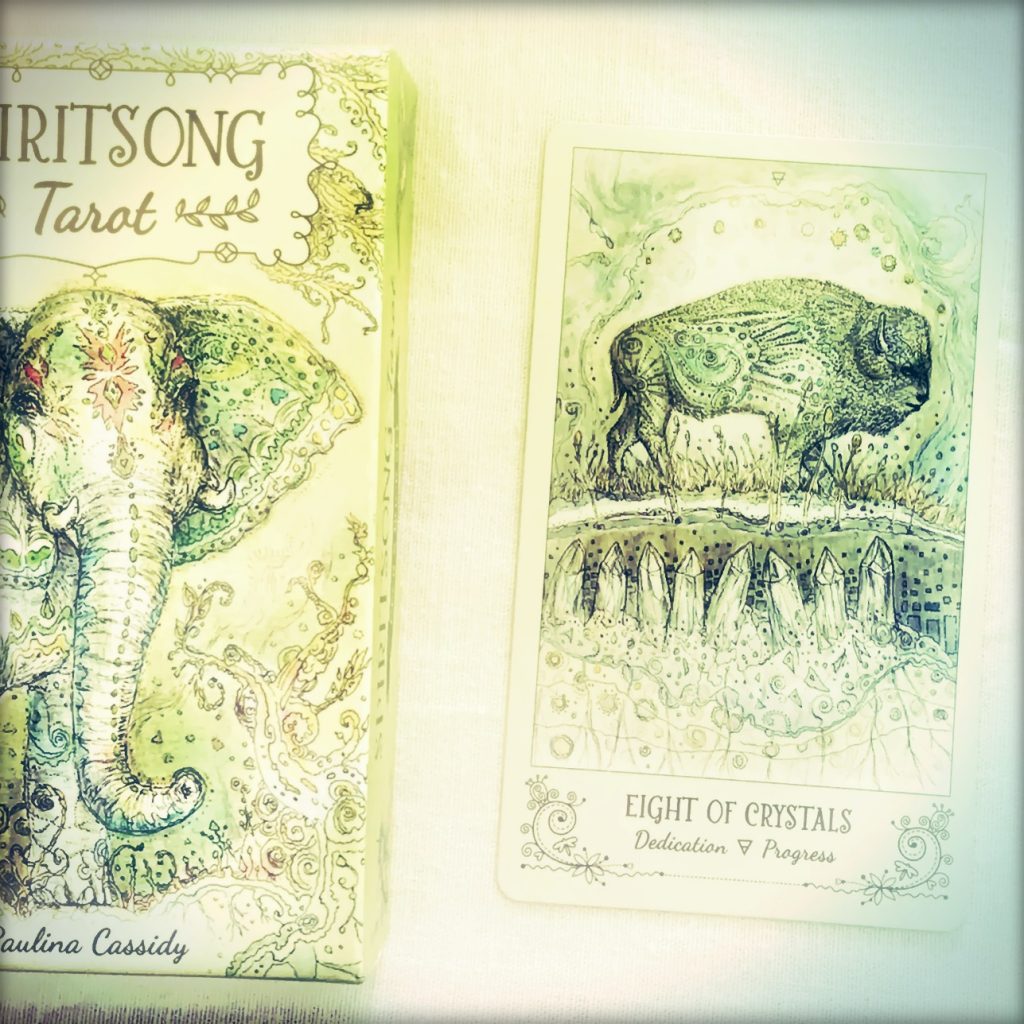 Day 10 of this project and we see a card from the very cute Spiritsong Tarot by Paulina Cassidy. The 8 of Crystals (Pentacles).

Didn't know what to make of this one.. so out of place in this time of sitting around, doing nothing.. was tempted to pull another one.. and i did (felt like cheating).. the 8 of Wands came out, which has pretty much the same symbolism.. about hard work and doing stuff against the clock.. which is exactly what happened yesterday, when we managed to push through a project application in the last 5 minutes before deadline.

Carantine and hard work.. probably the only way to move forward in any meaningful, healthy way. Thank you, Mr. Buffalo!