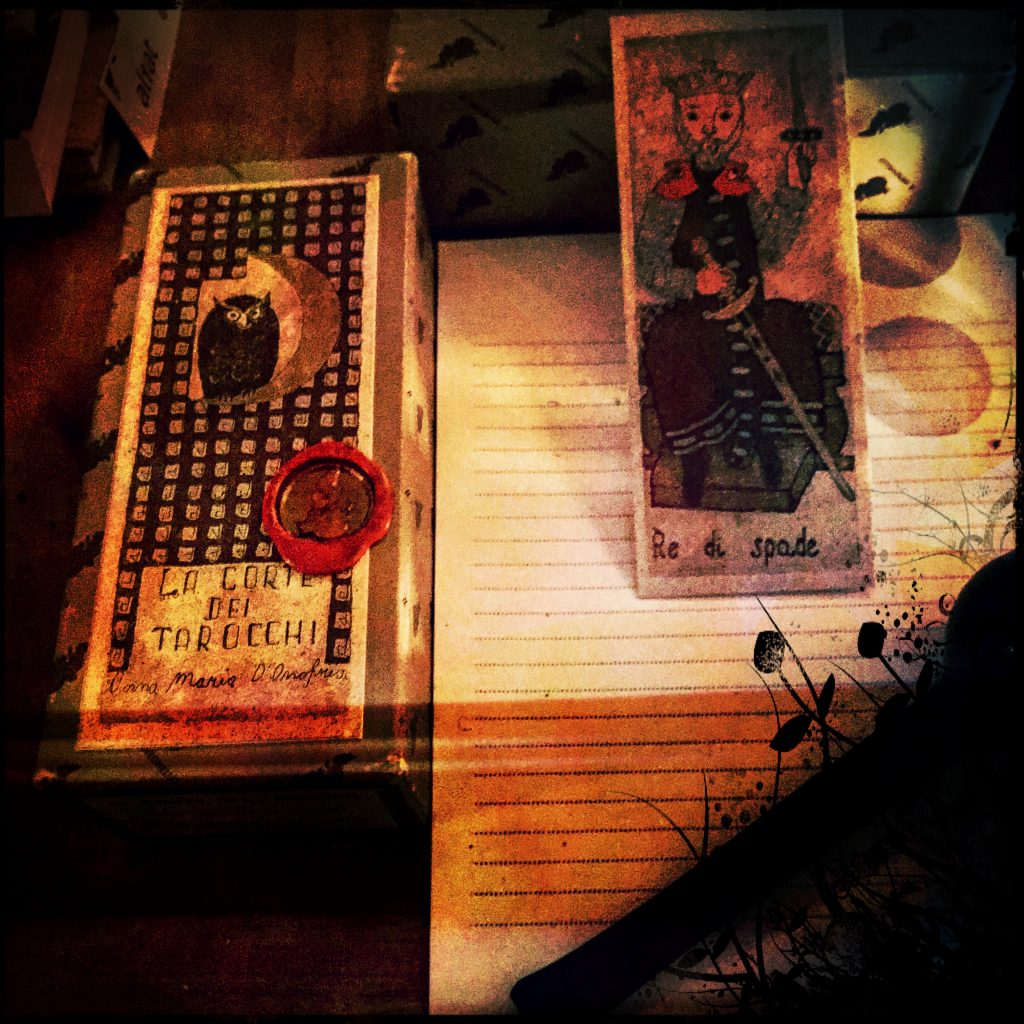 Today's card comes from La Corte Dei Tarocchi, another cratfy deck from Italy.. We probably owe the Italians the existence of tarot as an object of art and its iconic quality (the French mass produced it, cut it down to simple blocks of colour, but in the process made it mystical)… Italian art and French mysticism (to which the British added accessibility by turning it cartoonish)… then, finally, Americans gave us ebay and etsy.

The artist Ana Maria D'Onofrio made the cards long and slim, printed them by hand on porous, thick paper, the colours as if smudged by time passing.. the characters descending from early Christian frescoes and old books about the deeds of Charlemagne. A Handful of Beautiful.

And it's Swords again.. The King of Swords, no less..depicted here, in a rather unorthodox manner, with a sword and a knife.. for big cuts and for small cuts (respectively).. he looks at us, almost as if asking..
is there something in your life that needs to be cut off or to cut yourself from..?

Or maybe he is the one who cut us off from our old lives.. isolated us inside our small apartments.. his job almost complete.. the cutting clean and severe.

And what should be worse (and what is preferable?)… to be the one who cuts or to be the one who is cut away from?