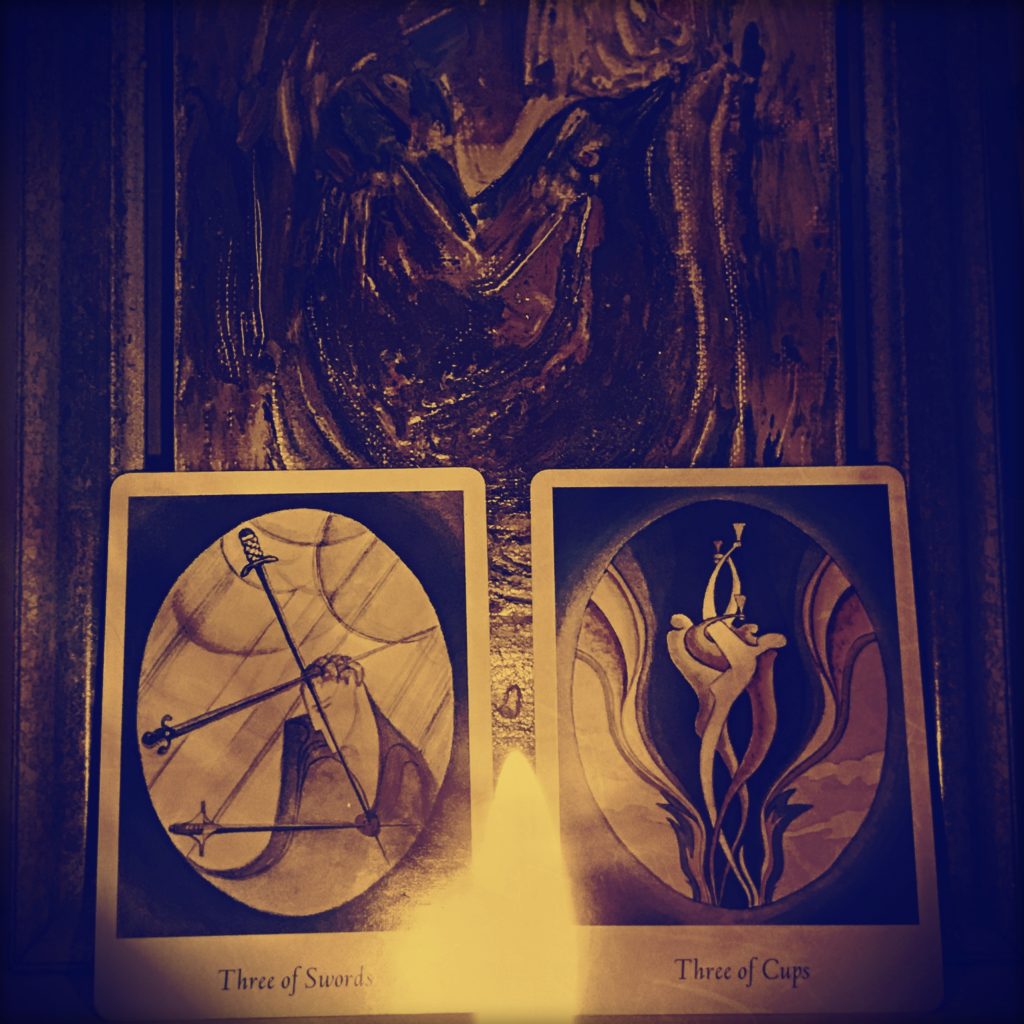 Last 2 days' draw.. also from The Intuitive Tarot.
And, counting the day before, it's three threes.. 3 of Wands on the 20th, 3 of Swords on the 21st and 3 of Cups on the 22nd.
I was kind of waiting to see if the 2 of Swords would come up again for the 3rd week in a row, on the 22nd, but alas, this is interesting enough as it is.
In classic tarot numerology, 3 is the end of a preparatory phase and the beginning of something.. a celebration is in order.. like when a child takes his or her first steps.. or when the pain begins to be felt, a sense that we are moving away from denial and beginning our journey into grief.