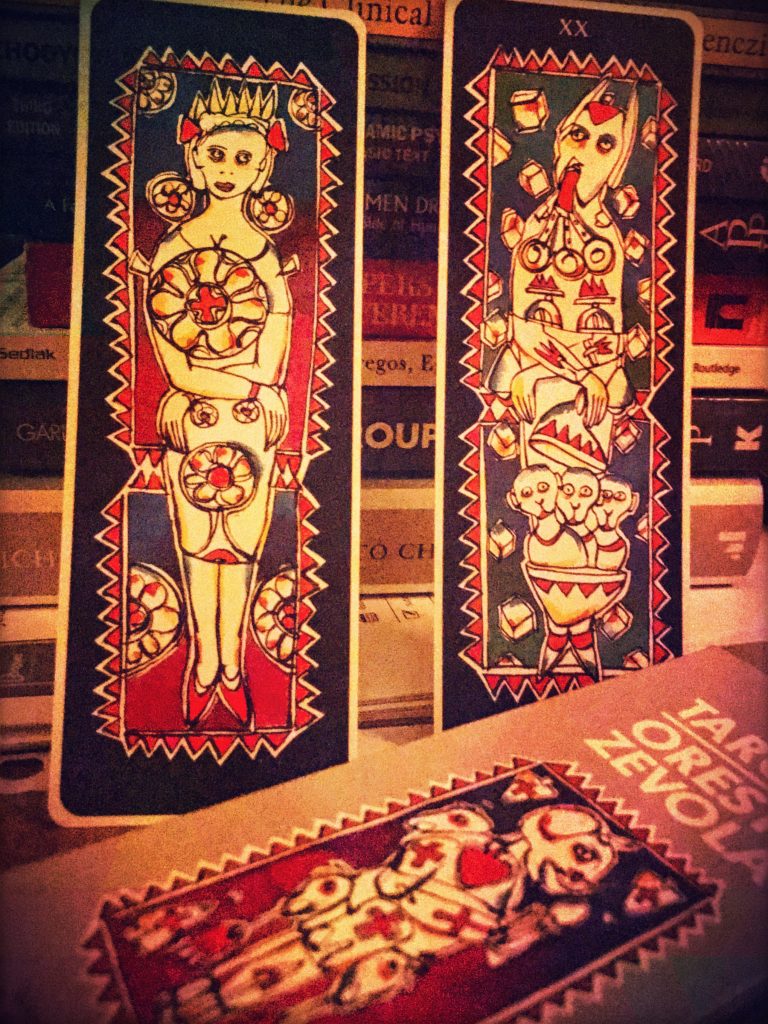 The Queen of Pentacles (i think) and The Magician from this idiosyncratic deck by Italian artist Oreste Zavola.

This queen (the third in these 24 days) is about material care for one (or for many).

Some people feel a need to care for others. Some people are really good at being cared for.

juggling between the two, caring and allowing to be cared for.. giving up being pampered to become the pamperer.. this is the true art of The Magician in every relationship.

The other possibility is much too cruel.