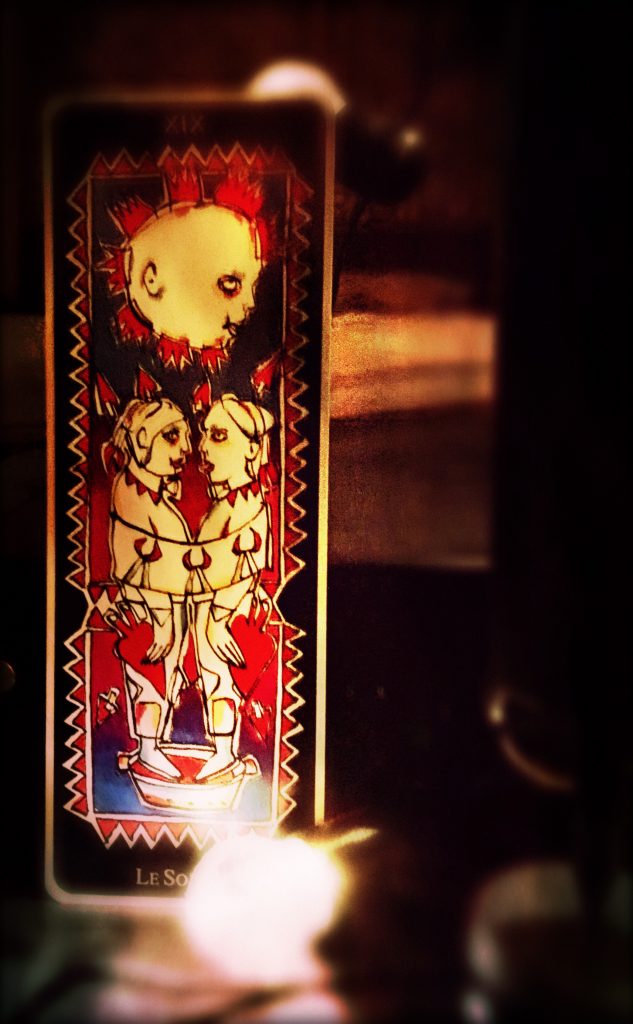 The Sun (XIX) from the Oreste Zevola tarot.
A new deck asks to be revisited often.. discovered and fallen in love with.. so here i am again, revisiting these oddball creatures of the night.
And what an interesting proposition.. a child's head overlooking two adult figures.. it reminds me of a saying i heard from an old(er) psych professor.. he said mental health problems are genetic, you get them from your children. I would add that sometimes mental health solutions are too. Today's work was certainly about that.