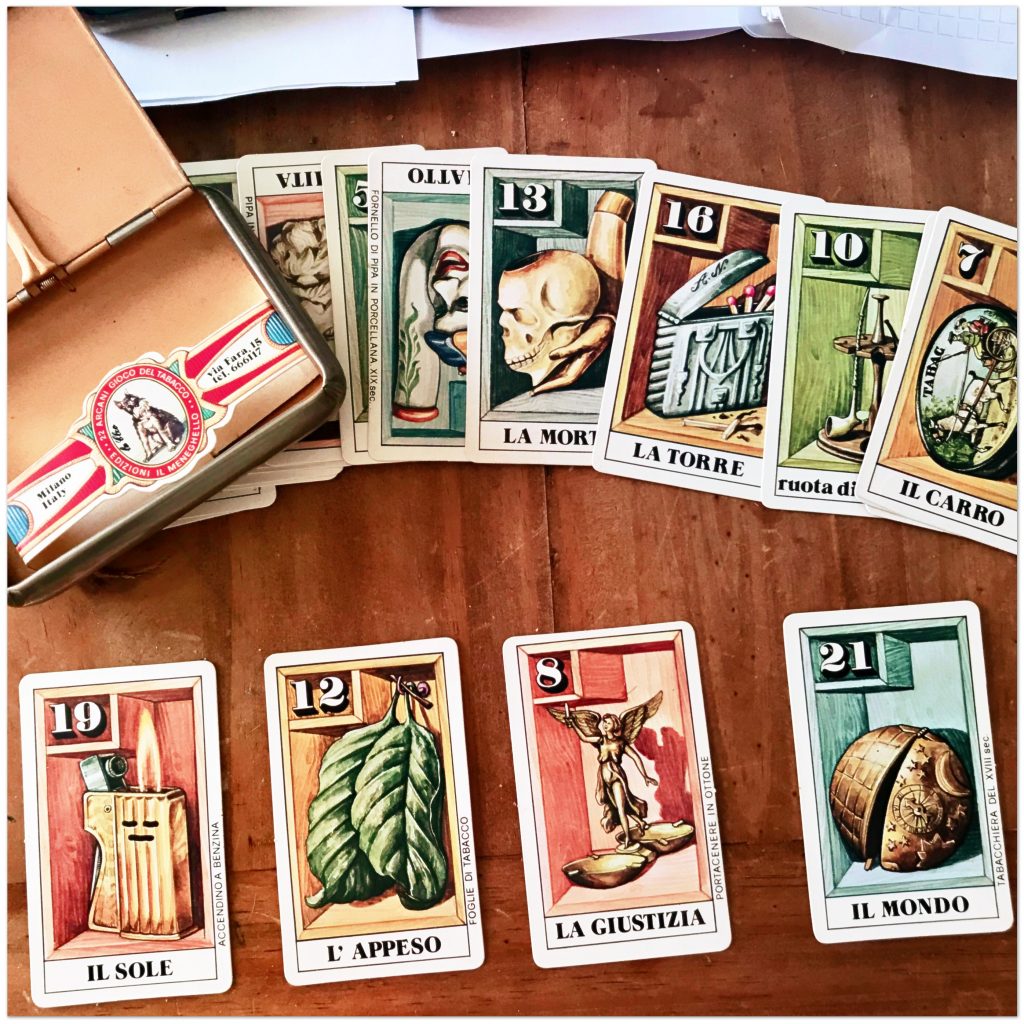 I rarely buy tarot decks nowadays.. but this Italian, tobacco and smoking – themed deck from 1980, drawn by Osvaldo Menegazzi really caught my attention. Quitting smoking was one of the hardest things i have ever done and here i am, looking smilingly at these poster-like, miniature cards.
After Friday's small love, Saturday was a big, Sunny (xix) day, full of warmth and not a little happiness.. Sunday was for chilling, hanging around the apartment, just like the Hanged Man (xii) is hanging from his tree or these heavy tobacco leaves are laid down in their wooden box.. Monday was a balancing act between duty and still a little indulgence, but the shadow of the next day's departure was already visible..
So here is The world (xxi) which is also the end card of the tarot.. to remind (me) that there is a world out there, full of wonder and possibilities.. the end of the quarantine is near and also the end of this daily project.. maybe some other endings as well.. what a good card to see when worrying about endings!