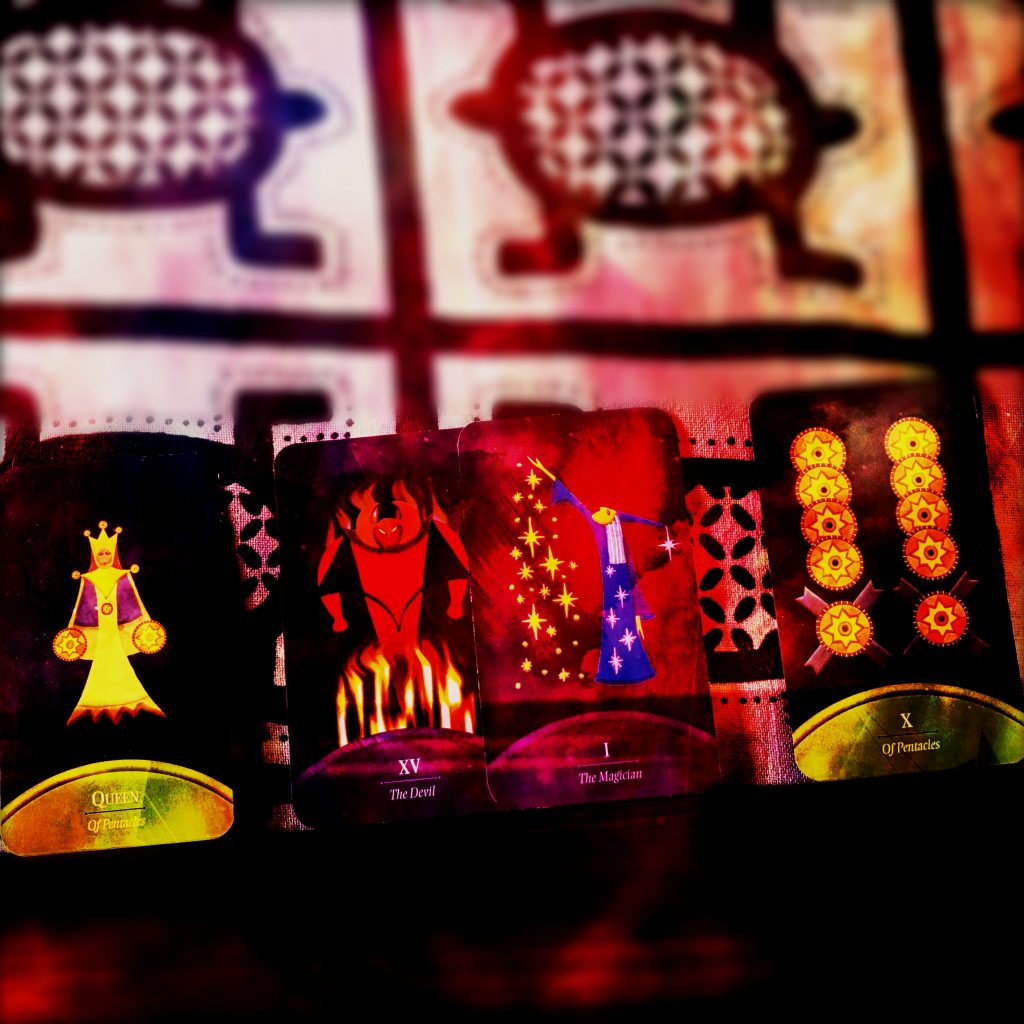 4 cards for the last 3 days (by mistake).. from the Lars-Kristian Holmsen Tarot
and the Queen of Pentacles and the Magician are the same 2 cards i drew for the previous 2 days..! sometimes the tarot is adamant in keeping the mirror in front of the querent.. and utterly personal..!
so, as the Devil and the Magician are, actually, two cards for one day, i ask myself can the Magician hide the Devil? am i the devil-magician or am i under the subjugating spell of a powerful enchantment?
and, as a new week is beginning, the 10 of Pentacles is here to tell me that i should get back to work!.. and back to reality.